Welcome to the first in a series of pieces about the Hunter x Hunter franchise; more specifically, a in-depth analysis between Nippon Animation's original adaptation of the show, from 1999, and the more recent brilliant 2011 adaptation from Madhouse. Today's focus will start perhaps the most comprehensive comparison of the two versions to date. (Also, this is NOT about "which is better"- that's a different conversation and a totally subjective one at that.)

Hunter x Hunter. Just thinking about the show brings a rush of memories and moments to my head, not coincidentally involving a lot of Killua Zoldyck, one of my personal favorite characters, and his best friend, series protagonist Gon Freeccs. However, this article is not primarily about character building, themes, or the usual potpourri entailed in our reviews, both written and filmed, but rather, the most (or is it the first?) in-depth journey of both anime adaptations that exist for the franchise- the original 1999 adaption from Nippon Animation, and its subsequent OVA's, or original video animations that only saw release in Japan, and Madhouse's highly acclaimed, well loved 2011 version which retold the entire story from the ground up, and added two additional arcs as well- the Chimera Ant and Chairman Election.

To start with a bit of a primer: If you don't know this series, turn around now if you wish to avoid spoilers. If you fall in this category and wish to continue, know that Hunter x Hunter is a franchise created by Yoshihiro Togashi, initially as a manga series, which has the unusual position of being adapted into two high quality anime (and that I've wrote a review of the most recent version). If you haven't watched it, either version is fine but this author's suggestion is the 2011 version, which you can find on Netflix and across the Internet, with an excellent English sub, while the dub is still coming out on Toonami as of this writing (and recent episodes can be found on their site.) If you want further information, you can also reference the graded review I've linked above for 2011, and if you'd like to get a better grasp on the characters, I wrote a piece about Killua.  As for everyone else, you know what happens, so we'll dive in for real now.

The 1999 anime from Nippon is not quite as well known, but covers the same territory as the 2011 version, stretching from the Hunter Exam to roughly three-quarters of the Yorknew City arc in its initial 62 episode run. The OVA's, or original video animations, which were released after its initial Japanese run at the turn of the millennium, finished Yorknew and added the entirety of Greed Island. However, these OVAs ended in 2004, and with them, so did Nippon's involvement with Hunter x Hunter. As a result, the focus of this study will be from the Hunter Exam to Greed Island, which is covered up to episode 75 in Madhouse's version. While this covers a great deal of territory, don't expect (spoilers!) Knuckle, Palm, Morel, Ikalgo, Meruem, or any other characters exclusively from the Ant arc onward to appear here… but most of HxH's major players appear by the end of Greed Island as it stands, and the material that is comparable turns out to be a very fulfilling comparison as is.

While there are some key differences (which we'll be covering most, if not all of them), and a slew of smaller ones (mostly pertaining to aesthetics and animation), the two versions largely follow the same track through the arcs that will be focused on. However, one of 2011's defining hallmarks was its tighter focus on the original manga material, and so some sneaky "filler" in '99's adaptation was either omitted or never came up. Aside from analyzing the episodes themselves, one way to know this is the episode count: It took Madhouse 75 episodes to cover the exact same ground as Nippon, whose entire adaptation topped out at 90 episodes with OVAs included. So the question begs itself: What changed in 15 extra episodes? As you'll see, the answer will become quite clear.
---
ARC 1: THE HUNTER EXAM
(Nippon '99, Episodes 1-30, Madhouse '11, Episodes 1-21)
Ah, the place that started it all- the Hunter Exam. Fraught with danger, a whimsical sense of adventure, and the first glimpse into the expansive world and cast of Hunter x Hunter, it also boasts the distinction of being the most classic to form shonen arc in the entire show. Immediately, you may have noticed the episode discrepancy in the beginning of the section. There's a answer to that, but the first comparisons to make are with our main cast. Being the start of the entire franchise, the arc gives us our four main characters- Gon, Killua, Kurapika, and Leorio- but it also introduces a slew of other notable and important recurring characters as well, from Hisoka and Illumi, to Hunter Chairman Issac Netero. So to begin, we'll start with pictures (Hey, this is an animated show- it matters!)
GON FREECSS
        1999                            2011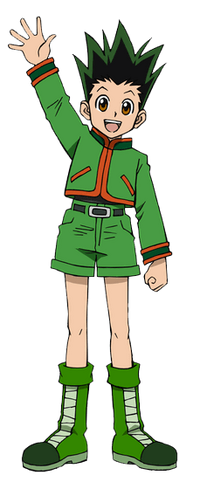 KILLUA ZOLDYCK
1999                                 2011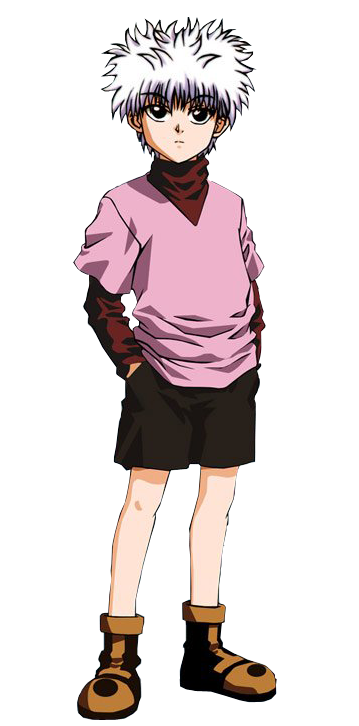 LEORIO PARDKNIGHT
1999                  2011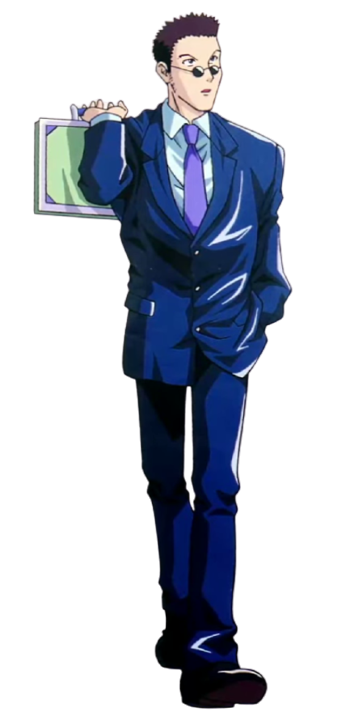 KURAPIKA
1999                            2011

From top to bottom, you can see the main foursome have retained their distinct characteristics and identities in the transition from '99 to '11, though there are varying degrees of differences. Compared to some of the other cast members though, the differences are rather minor, as you'll come to discover.

Starting with Gon, you'll see his basic design hasn't changed too drastically, but he is actually a tad shorter in the '99 anime (picture notwithstanding), and his shorts are actually a bit longer…or is it his legs? Another thing to note about Gon and the rest of the characters in their style comparisons is these of far brighter colors and slightly thinner looking models. Ultimately, the change in art direction made everyone in Hunter x Hunter look sharper, but at least personally, I like the style of both anime adaptations, as it's also one of the main factors that sets them apart. Gon also has spiker hair that seems a bit taller in his 2011 model against his '99 one, and this slight change also seems to work just fine. Gon's outfit remains mostly the same, but his boots are solid green and white in Madhouse's version, removing the brown laces and tops, and his jacket no longer has black cuffs and collars.

Next up is Killua, who out of the main cast received the biggest overhaul from '99 to 2011. Aside from the palette and general model shifts that are present in all 2011 versions of the characters, Killua has been updated in a way that makes his character a little fluffier, starting with his hair. It goes more evenly around in its distinct, messy style instead of out like in '99's version, and while still detailed, is less so comparatively. His eyes have also been altered too, making them more expressive, and his face thinned out a little so he's a more believable 12 year old. Killua's signature outfit that he wears during the Hunter Exam is fundamentally the same, but the colors have been altered to a brighter palette, and his shorts have been made gray, longer and slightly baggier, and his legs appear thinner as well. Finally, his shoes are roughly the same design, but received the same brighter coloration in line with the rest of his model. Of course, Killua wears more distinctly different outfits than anyone else over the course of Hunter x Hunter, but for his basic model comparison, we're sticking with his signature appearance, which is from this very first arc of the show.

Following the two boys is Kurapika, who of the four received the least amount of tweaking model-wise. While Kurapika shares the newer brighter colors and slightly thinner body notable in Madhouse's version, there's not much different aside from his feet (where he has socks in 1999, and a slightly different shade of blue for the shoes), and his eyes, which also get slightly more expressive in the newer version. Kurapika may in fact be the least changed character, model wise, from 1999 to 2011, perhaps a testament to great design in the first place, or that there's only so many ways to do the distinct outfits he wears. However, the biggest change isn't pictured: the representation of the scarlet eyes in animation between '99 and '11.

Finally, Leorio receives some slight tweaking from his 1999 version, his hair being noticeably more spiky, and his suit a little more form fitting, accentuating his height. His briefcase, which in the picture here only can be seen in Nippon's version, was also redesigned in 2011, sporting a red a black checkered pattern on the front. Overall, Leorio's appearance can be described as "sharpened" between the two versions.

Admittedly, a lot of aesthetic differences can easily be spotted just by looking at the main cast. The most noticeable is that the original '99 anime was at the tail end of the era where shows were mostly hand-drawn, and the shading and lines are distinctly different than a modern 2-D anime with computer shading. There is more detail in some ways from the original anime, be it the individual strands of Killua's hair to the wrinkles in clothes, and while some nuances are lost in transition, other positives are gained as well; 2011's models have a much brighter color palette compared to the relatively muted tones of 1999, which is typical of the overall transition in the industry from hand-painted cels to computer shading.
---
As for the Hunter Exam arc itself, there are several differences between the two versions; 1999's could be considered more "substantial," featuring an entire (well-done) extra leg of the Exam, while 2011's remains more faithful to the manga version, save a few instances. Let's dive in.
Gon's Backstory: The First Appearance of Kite (1999: Episode 1, 2011: Episode 76)
In the 1999 anime, the first episode starts by featuring a younger Gon in danger from a adult foxbear, a larger predatory animal. As he is about to be killed by the creature, a mysterious man appears, and using a katana takes out the foxbear, sparing Gon. It turns out to be Kite, a Double Star Hunter who came to Whale Island searching for someone… This scene is actually faithful to the first issue of the Hunter x Hunter manga, whereas it occurs as a flashback in 2011's version in episode 76, the starting point of the Chimera Ant arc. Because chances are that we won't be revisting Kite in this series, here's a quick comparison of his character models:
KITE
1999                             2011

We can continue to compare the scenes. In 2011's, Gon is slapped by Kite afterwards, an action that is praised at a different point by Ging Freeccs, his dad. Ging's Hunter License is left in the care of Gon (as Kite had been carrying it), but in '99 is specifically wedged in a tree. Finally, Gon protects the orphaned foxbear cub in both versions, but only in 1999 do we get to see the efforts of his results as he raises the cub; the fully grown foxbear is incredibly fond of Gon, who obviously spent a great deal of time with it growing up (and considering he didn't have a human friend until Killua, this makes lots of sense.)
Journey To the Hunter Exam Site (1999: Episodes 1-5, 2011: Episode 1-3)
In both versions, Gon travels with Leorio and Kurapika on the captain's ship from Whale Island to the next city. However, in 1999, two entire episodes are spent on the island, including a filler episode where Gon meets Leorio at the port instead of on the ship (and also showcased Leorio arm-wrestling, and Gon's connection with animals.) As with many of the supporting characters, the captain also has different colors for his clothes and model than 2011:
CAPTAIN
1999                                             2011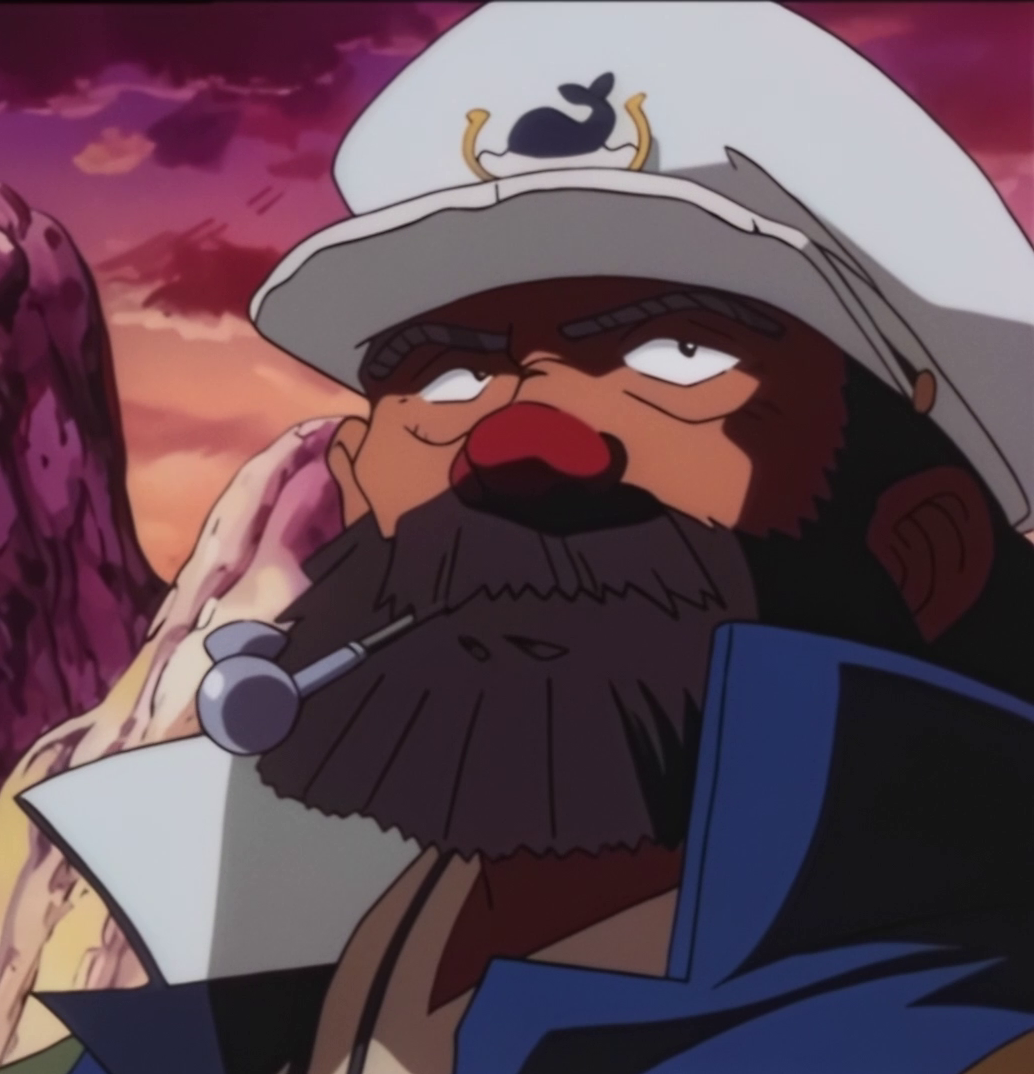 (In both versions, the trio bond on the ship after a rough night at sea.) Upon arriving in Zaban City, Leorio turns around and heads up the mountain with Gon and Kurapika after momentary hesitation. In '99, he actually gets on the bus at first, only to realize it's going in circles.
In both versions, the trio must pass the trivia test, though in 2011 it shows the aftermath. (Leorio also goes ballistic in both.) The mountain guide scene goes relatively the same, as does the initial confusion over the fact that the restaurant and not the church is the actual entrance to the Exam. The 2011 version also gets to the actual Exam quicker; it only uses 3 episodes for the journey as opposed to 5 for 1999.
The Hunter Exam: Part 1 (1999: Episodes 6-8, 2011: Episodes 4-6)
Ah, Tonpa the "Rookie Crusher." (I know that's what y'all were waiting for- he's the real threat to everyone.) Model aside, he's peddling spiked laxative juices in 2011, something that immediately makes Gon and company suspicious, and that Killua actually drinks with no ill effects, thanks to poison immunity. In '99, Tonpa instead plays coy to begin, has no juice, and deceives the the trio initially. Killua also does not speak until he talks to Gon in the first phase, simply eying him in his first-on screen appearance. He also does not intially give his name to Gon, but in both versions dismounts his skateboard. The 1999 version also has an extended part to the first leg of the exam: a booby-trapped passage filled with poisonous sap. Tonpa brings an exhausted Leorio and Nicholas (remember him?) here to die: while the latter is driven insane, the former, along with Gon and Kurapika who cam back to check on him, are saved by flash grenades from Killua- actual tools of the trade.
TONPA
1999                                    2011
HISOKA MORROW
1999                          2011

Hisoka also makes his first appearance. Most notably, the '99 version has Hisoka sporting blue hair during the Exam as opposed to his usual red, which appears from the Heavens Arena arc onwards. In 2011, he gets that amazing Spanish guitar theme and the really flashy trick where he disintegrates an applicant's arms; in '99 he merely scares the crap out of a guy with his usual card-throwing tricks. Take a look:
Either way, you can't say Hisoka doesn't make quite the first impression.
Finally, there's the first examiner of the phases: Satotz. Sporting his distinct hair and mustache-without-a mouth combo, he's very similar in both versions, the most noticable difference being the stride he uses to lead the group of applicants to the next stage. In 2011 he has an exaggerated step with an arm swing that despite its strangeness, covers a lot of ground quickly. In 1999, it's much more of a very fast walk.
SATOTZ
      1999                              2011
In 2011, Gon and Killua have a footrace to the end of the underground tunnel, in which they tie at the end. In both versions, the man-faced ape attempting to deceive the applicants in the swamp is killed by Hisoka's cards, followed by praise and a warning of expulsion from Satotz. Also true to both is the swamp encounter where Hisoka "plays Examiner," and becomes acquainted with Gon, Leorio, and Kurapika; notably, this is still one of the only combat scenes in the entire series for Leorio (and he doesn't do much here except take an anchor punch to the face.) Finally, Gon and Kurapika manage to barely make it to the second phase in both versions- the latter's sharp sense of smell being the reason they make it.
---
The next installment will finish the Hunter Exam, starting with Phase 2 featuring Menchi and Buhara, and will also talk about the special "bonus phase" only present in the 1999 anime! Feel free to leave a comment.